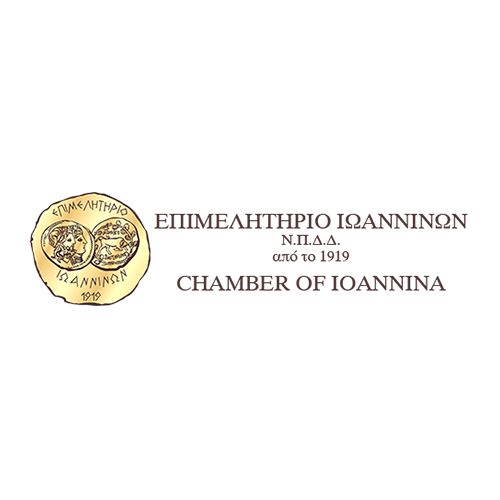 Location : 14, Poutetsi str. GR-45 333 Ioannina GREECE 
According to Law 2081/92, as it was modified by Law 3419/05: The protection and development of commerce, industry, crafts and professions, of the sector of provision of services and exports, according to the interests and the aims of national economy, for its development and progress.
The provision to the state of advisory recommendations for every economic issue, including the relative Bills, always taking into account the economic development of the Prefecture of Ioannina and the serving of the general interest of national economy.
Provision to its members and to any interested party of advisory recommendations and information for every economic issue.
It should be noted that according to the above, the Chamber does not have a syndicalistic nature.
A wide range of countries and services. A one-stop shop for businesses in over 40 countries coordinated action of nearly 600 local partner organisations, employing around 4 000 experienced staff working to support the competitiveness of EU businesses.
The network offers concrete and effective solutions to entrepreneurs and companies in more than 40 countries, including the 27 EU member states, three EU candidate countries (Croatia, FYROM and Turkey), members of the European Economic Area (EEA) and other participating third countries.

Services for the small and medium enterprises
Information of E.U. funding.
Feedback to the Commission concerning the policy-making process and SMEs .
Services of international business co-operation.
Services of innovation and technology transfer.
Encouraging the participation of SMEs in the EU Framework Programme for Research.