The YESS Summer School Bari, Italy (July 2019, 15th – 26th)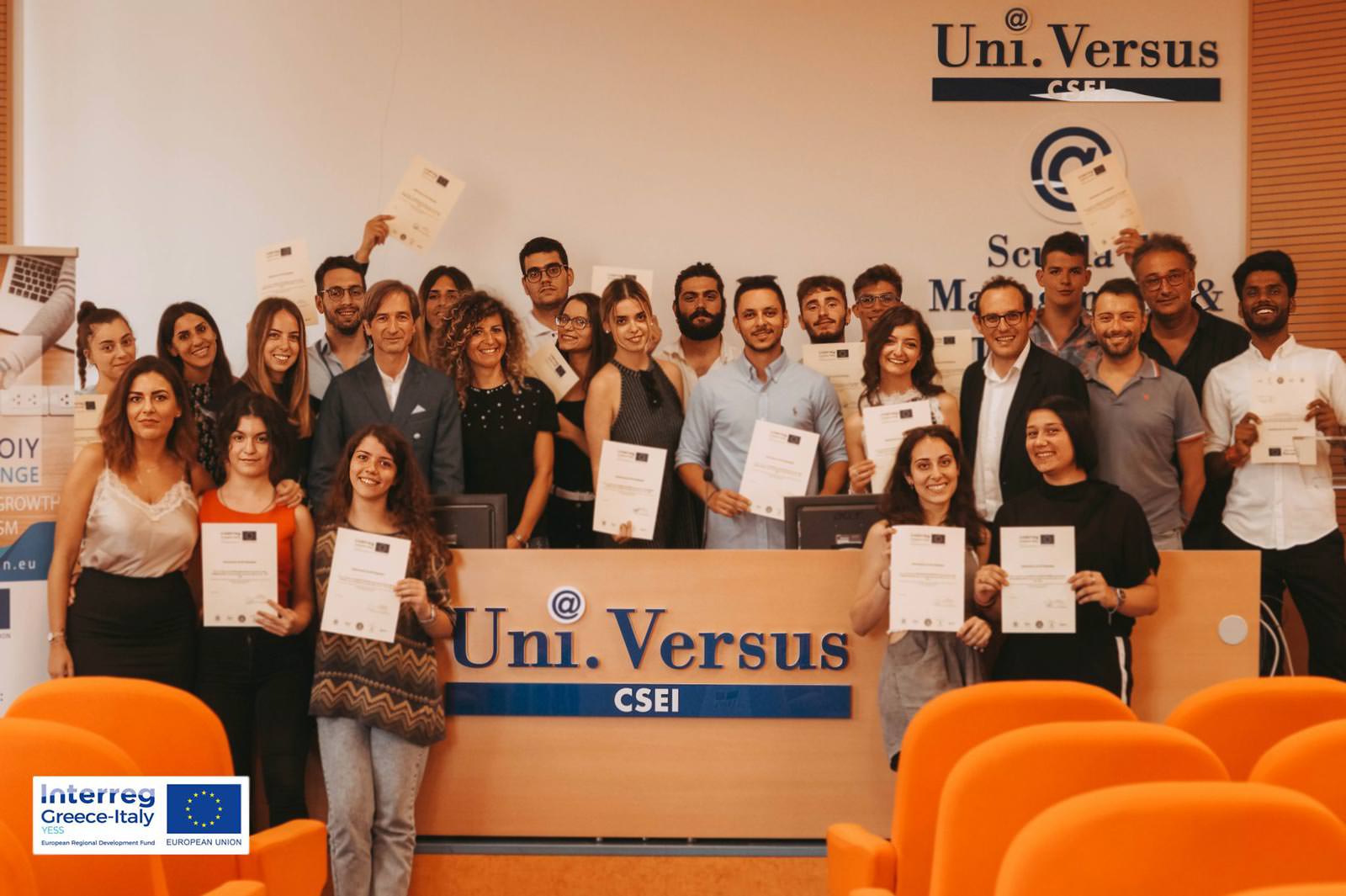 After the successful event "Mobilizing the Start-up Ecosystem of Epirus" (Ioannina, April 3rd) and YESS Startup Bootcamp (Ioannina, May 11th – 19th), the Interreg YESS Project (http://interregyess.eu) intends to transfer knowledge and best practices to young people in order to provide the useful tips and to spark challenges on developing business ideas.
The YESS Summer School (July 2019, 15th – 26th) was a unique opportunity for the students participated to meet BARI (ITALY) professionals, businessmen and academics that helped them to figure out how to innovate in the fields of Blue Growth, Design, e-Health, Tourism, Social Innovation and Information and Communication Technologies (ICT). Young students (18-22 years) from both Greece and Italy, joined YESS Summer School, in order to build innovative knowledge and skills about mentioned subjects, and facilitate fruitful cultural exchanges among a variety of actors coming from different areas, including representatives from the academia, the public and private sectors, but also potential funders and investors.
The workshops focused on the following topics:
Digital transformation: tools and strategy
Big Data, Open Data & Analytics
Innovation: Management & Strategy
Social Media and Digital Marketing
Summer School Final Day Photo Gallery